Guest article by Dr Steve Faulkner – SPEED Laboratories via our partner in sport, Argon 18 Bikes.
2020 has been a very strange year for sport, especially cycling. With the world being under the stranglehold of the coronavirus, there has been almost no live sport since March. The response to the pandemic has varied from government to government, with some countries like Spain and Italy imposing a total ban on exercise outdoors, whilst other countries like the UK and Belgium have positively encouraged us to exercise outside, whilst of course maintaining our social distance from one another. This led many of us in the cycling world to consider how we could train during this time. Huge numbers of people started to explore the various online training platforms such as Zwift, Rouvy and RGT, and very quickly smart trainers became like gold dust with global supply all but drying up. Cyclists of all abilities logged thousands of kilometres locked away in their garages and bespoke pain-caves, with the crisp tan lines of summer cycling remaining a distant memory. However, for much of the world, the lockdown is easing and a return to some form of outdoor exercise is within view. The question I often hear at the moment is "How well will all the training I've been doing indoors benefit me when I'm back out on the road?"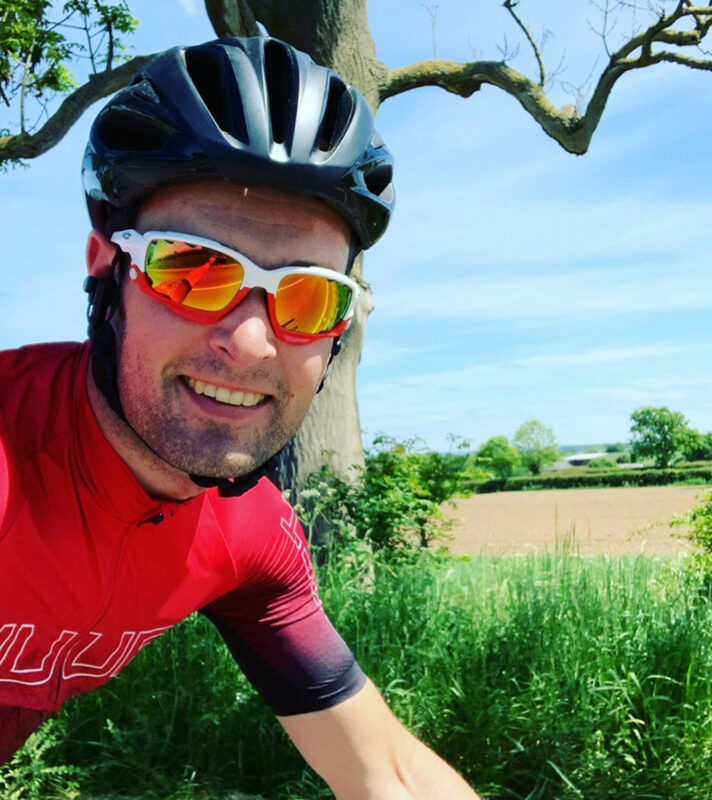 The good news is that if you've managed to keep your motivation up to train indoors, you'll be in a better place than those who have just let their bikes gather dust over the last few months. Any sort of indoor training will have helped maintain some of the 'muscle memory' (a term I hate) or more accurately, the motor patterns. This means that you will have maintained your ability to push the pedals and generate power effectively, as your muscles will contract in synchrony with one another, producing an efficient, fluid movement as opposed to the jerky, piston like action you may recall from when you first took up riding a bike. If you've managed to maintain some intensity, by doing e-racing, interval training or by trying to beat your PB up l'Alpe du Zwift, then all will not be lost in terms of your top-end fitness. Indeed, some of you may find that actually your peak power has improved (I've found an extra 120W in my sprint!).
However, where you may not have fared so well is your overall endurance and technical skill. By only completing relatively short and/or intense rides your overall endurance may have been compromised. The 4-hour regular training loop that you used to do with ease may now feel a little more challenging, and you may find that you're more fatigued towards the end of the ride. That's also not forgetting that your bike handling may well have suffered if you've been restricted to riding indoors, where you no longer have to think about taking the right line around a corner or avoiding other riders in a bunch!
So what should you be focusing on as you find your rear wheel and head out on the open road again? My recommendations would be to rebuild some of that endurance. Gradually build up to what you see as a long ride: this may be 2 hours or 5 or more hours in the saddle depending on your ability. The key will be to be mindful of your effort which should feel easy. How easy is easy? We're talking no more than around 70% of your FTP, or a 5 out of 10 in terms of effort. So, if you have an FTP of 290W, then you should focus on keeping your power (well) below 203W and ideally below 190W. Physiologically this will help you to develop the network of blood vessels and mitochondria that will fuel long duration activity that you may have lost to some degree whilst only doing indoor rides. You may see World Tour riders or pro triathletes posting training data showing that they have done a 4 hour easy ride and averaged 280W, but when you consider that their FTP may be well in excess of 400W, then this still fits to the 70% rule. It's important to realise that power is relative to each individual and that 300W is not equal among all riders!
The second key thing to focus on will be bike handling. Unless you have been fortunate enough to grow up riding and racing a bike, then it's likely that your handling skills already had some room for improvement before coronavirus came about! On the first few rides out, it may be wise to take it easier on those fast tricky descents or sharp corners as you don't want to have you weight distribution slightly off and force a last minute positional correction, or worse a yank at the breaks, that send you and your hard-earned, beautiful Argon18 into the nearest ditch! Take some time to accustom yourself to the smooth handling of the bike that you're riding, how it corners and responds to breaking and accelerations. If you've been using a different bike on the trainer the fit may be slightly different, which will alter your feel for the bike and the road. Of course, if you're fortunate enough to be riding an Argon18, the road race geometry and design of the Argon Fit System will help to ensure that your positioning on and handling of the bike will take next to no time to regain. You'll soon be whipping your bike through those switchbacks as though you'd never even seen an indoor trainer!
It's important not to look at the time that we may have been forced indoors as missed time for riding. Hopefully these tips will help to show you that there are several pros to having been forced to ride indoors, but it's also important to understand the limitations of indoor-only training and what you may need to do to catch up to where you'd be at this time in a normal season – because 2020 isn't looking too normal right now.
About Steve Faulkner:
Dr Steve Faulkner has a degree in Sports and Exercise Science and a PhD in human physiology and performance. His research work focuses on the impact that environmental stress has on human performance and methods that can be used to combat the ill effects of competing in extreme environments. Steve has worked within the sports industry for the last 10 years, including partnerships with Argon18, Notio, Adidas, and Huub, where he is an integral member of Huub's Fellowship of Speed. Outside of the lab, has worked with several elite athletes and sports teams. Since 2018, Steve has been working with Huub-Wattbike as their coach and physiologist.Steve is also a competitive athlete and competes in triathlon, where he has represented Great Britain as an Age Group athlete. He has also completed several middle and long distance triathlons, most notably Challenge Roth.In 2000 at the age of 16, Steve was diagnosed with an aggressive form of leukaemia, which involved several rounds of chemotherapy and two lots of major surgery. In 2021, Steve will be part of a team of 21 riders riding the complete route of the Tour de France one day ahead of the pro race. You can read more about this challenge at www.gt15.co.uk.