SuperSeries #2: UVic Mad Moto Duathlon & TT
SuperSeries #2: UVic Mad Moto Duathlon & TT
Date: April 22 & 23
Location: Victoria
Discipline: Duathlon and TT
Age: Youth (14/15), Junior (16 – 19), U23 (20  – 23).
*Kids (7-13) Sunday Duathlon Only.
Cost: $50 TT & Mad Motos. $25 Kids Sunday Duathlon Only.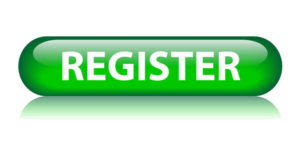 Triathlon BC is excited to host the second event in the 2023 SuperSeries: the 2-day UVic Mad Moto Duathlon & TT. This Performance Pathway Series is designed to test the athlete's skill and preparation through technical and fast-paced race formats. With multiple race opportunities over the weekend, it's perfect for both High Performance development and race season preparation.
Day-1 of this event will see athletes battle against the clock in individual timed cycling and run events. The results from Day-1 will be used to make race groups on Day-2, where athletes will be combined into heats (Moto's) for super fast short format Duathlon racing. Throughout the weekend athletes will collect points, and at the end an overall weekend winner will be awarded. Full results will be posted, and the overall results will also be translated into SuperSeries points, with results being separated into age and gender categories.
Mad Moto video to get you ready for this year!

Schedule of Events:
* Schedule Updated April 18th*
Day-1 Saturday April 22nd:
3:00pm: Athletes warm up on their own.
3:20pm: Cycling event staging at Willis Point Rd.
3:30pm: Cycling TT event: ~2km uphill with bike lane.
6:00pm: Running TT briefing at PISE
6:35pm: Running TT event Females: 1500m on track
6:45pm: Running TT event Males: 1500m on track
7:00pm Day-1 done
*The Athlete times from BOTH Day-1 TT events will determine which moto an athlete will start in on Day-2. Athletes will remain in the same Moto (A, B or C) for the whole Day-2 event.
Day-2 Sunday April 23rd:
6:10am: Meet at Uvic Parking Lot 8 (off McGill Rd),
6:30-6:55am: Athletes warm up on course
7:00am: Safety briefing
7:10am: Start of first Moto
10:10am: Finish of final Moto.
10:30am: Day-2 done
-Lap out rule in effect for Mad Moto, lapped athlete will have to stop if lapped on the bike but will be allowed to start next moto
SuperSeries Points Structure
Two-Day Events (Victoria TT/Mad Moto):
Athletes will compete for total points against the entire group over two days of competition, regardless of age or gender. Once both days points are tallied, overall weekend results will be posted as one group, and SuperSeries results and points will be separated by gender and age.
Day-1 Individual Time Trials:
1 point will be awarded to the fastest athlete (per age category and gender) for each TT on Day-1, and will be added to that athlete's final score on the Day 2 event.
Day-2 Mad Moto:
The previous day Time Trial competitions will seed athletes into a Moto (heat). Fastest seeded athletes will be put in Moto A, the next fastest will be put in Moto B, next fastest in Moto C. The number of Moto and number of athletes per Moto will be determined by registration, venue capacity, and Time Trial times.
Athletes will race within their Moto for POINTS (not time). Points will be based on the total number of participants with the winner of Moto A scoring points equal to the number of the competitors in the event, and the last athlete in the slowest seeded Moto scoring 1 point per round.
The Mad Moto format typically has 2-3 scoring rounds per event.
The athlete with the most points at the end of the Mad Moto competition will be named the winner and awarded 25 point toward the SuperSeries Rankings while the athletes that place 12 or lower will be awarded 1 point toward the Super Series Rankings. Athletes that placing 2nd through 12th will be awarded points within their category and gender as set out below.
Super Series Points:
1st – 25pts, 2nd – 20pts, 3rd – 18pts, 4th – 16 pts, 5th – 14pts, 6th – 12pts, 7th -10pts, 8th – 8pts, 9th – 6pts, 10th – 4pts, 11th – 2pts, 12th and beyond – 1 pts
BC Championships Premium Points:
1st – 30pts, 2nd – 25pts, 3rd – 23pts, 4th – 21pts, 5th – 19pts, 6th – 17pts, 7th -15pts, 8th – 13pts, 9th – 12pts, 10th – 10pts, 11th – 8pts, 12th – 6pts, 13th – 4pts, 14th – 2pts, 15th and beyond – 1pt.