SuperSeries #4: TT & Victoria Youth Triathlon
SuperSeries #4: Victoria Youth Triathlon
Date: June 10 & 11
Location: Victoria
Discipline: DL SuperSprint Triathlon
Age: Youth (14/15), Junior (16 – 19), U23 (20  – 23)
Day 1: June 10th will run from 2-6pm, and include three individual Time Trial events (swim/bike/run).
Day 2: June 11th will be the Victoria Youth SuperSeries Triathlon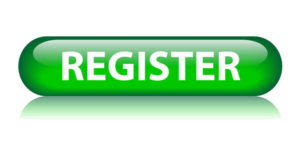 Triathlon BC is excited to partner with the Victoria Youth Triathlon to offer the fourth event in the 2023 SuperSeries.
Day-1 of this event will see athletes battle against the clock in individual timed swim, bike and run events. The results from Day-1 will give the fastest athletes in each age group and gender bonus points going into Sunday's Triathlon. Sunday's Triathlon will be a mass start draft legal triathlon, with all SuperSeries athletes racing against each other for overall points. Full weekend points explanation below.
Schedule of Events:
Thursday June 8th:
A recorded mandatory race briefing will be sent out to give all the racers and parents critical information about the race weekend.
Day-1 Saturday June 10th:
2:00pm: Athletes arrive in Victoria and head to Saanich Commonwealth Pool
2:15pm: Athlete check in at Saanich Commonwealth Pool
2:30pm: Saanich Commonwealth Pool for swim Time trails
4:00pm: Athletes warm up on their own.
4:20pm: Cycling event staging at Willis Point Rd.
4:30pm: Cycling TT event: ~2km uphill with bike lane, athletes must follow all traffic laws.
5:30pm: Running TT event staging at PISE
6:05pm: Running TT event Females: 1500m on track
6:15pm: Running TT event Males: 1500m on track
6:30pm Day-1 done
Day-2 Sunday June 11th:
Victoria Youth Triathlon
SuperSeries Points Structure
Two-Day Events (Victoria TT/Triathlon):
Athletes will compete for total points against the entire group over two days of competition, regardless of age or gender. Once both days points are tallied, overall weekend results will be posted as one group, and SuperSeries results and points will be separated by gender and age.
Day-1 Individual Time Trials:
1 point will be awarded to the fastest athlete (per age category and gender) for each TT on Day-1, and will be added to that athlete's final score on the Day 2 event.
Day-2 Triathlon:
Only athletes who compete in Saturday's TT events will be eligible for the weekend total points. Sunday's Triathlon placings will be separated out using only Saturday's participants. Sunday's Triathlon points will be awarded based on the total number of athletes, with the winner scoring points equal to the number of the competitors in the 2-day event, and the last athlete scoring 1 point. Saturday and Sunday's points will be combined to provide overall placings. SuperSeries results will be separated by gender and age – with the winners of each gender and age receiving 25 points and the following placings per Super Series points structure below.
If athletes are unable or not wanting to compete in the Saturday June 10-Day 1 TTs they will be permitted to race the HPR draft legal race on Sunday June 11-Day 2 but will not be eligible for Super Series standing points for that race. An athlete must complete both Day 1 AND Day 2 in order to be eligible for the Super Series standings for that race.
Super Series Points:
1st – 25pts, 2nd – 20pts, 3rd – 18pts, 4th – 16 pts, 5th – 14pts, 6th – 12pts, 7th -10pts, 8th – 8pts, 9th – 6pts, 10th – 4pts, 11th – 2pts, 12th and beyond – 1 pts
BC Championships Premium Points:
1st – 30pts, 2nd – 25pts, 3rd – 23pts, 4th – 21pts, 5th – 19pts, 6th – 17pts, 7th -15pts, 8th – 13pts, 9th – 12pts, 10th – 10pts, 11th – 8pts, 12th – 6pts, 13th – 4pts, 14th – 2pts, 15th and beyond – 1pt.