Welcome to the Official (PTO 1)– VIRTUAL Online Clinic
Being an Official is a challenging job, but if you have the dedication and passion to join the  ranks, it can be a rewarding experience, and you will have the knowledge that you are providing a tremendous contribution to the sport.
Triathlon BC's Officials program is world renowned, developing provincial Officials that go on to the world stage, officiating at major international events that include the World Triathlon Series, World Championships, the Pan Am Games and the Olympic Games!
The Provincial Technical Officials 1 program is the entry level for all officials. In order to be accredited at the PTO1 Level, an individual must have a strong sense of integrity and:
Attend a Triathlon BC sanctioned training session (approximately 4 hours) after which an official is qualified to enforce and report rule violations (probationary PTO 1 / PTO 1 in training);
Officiate at three Triathlon BC sanctioned events to become a fully accredited Provincial Technical Official 1.
ONLINE PTO1 CLINIC – SATURDAY, JANUARY 28, 9am to 1pm.
Register below for this FREE online Clinic.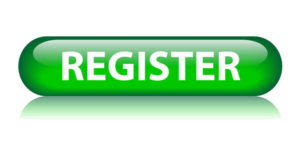 As a Provincial Technical Official – Level 1 (PTO1) develops their skills, they can be eligible to continue in their journey, and go on to become a  Provincial Technical Official – Level 2 (PTO 2) by being nominated by Triathlon BC's Technical Committee. The Committee may fast track individuals they feel have potential, or request someone to gain additional experience.
While nomination is not automatic, the factors considered include:
Is the individual a Triathlon BC member in good standing;
Has the individual fulfilled the requirements to be a full PTO 1;
Was the individual active as an Official during the 12 months prior to the year of consideration to become a PTO 2;
Has the individual gained practical experience and ability in all technical areas (swim, bike, run and transition), preferably including different length events and events that have included an Elite race (this can take up to three seasons);
Does the individual have favourable peer reviews and have the temperament to be a Race Referee / Head Official.