SuperSeries #3: North Shore Triathlon
SuperSeries #3: North Shore Triathlon
Date:May 22
Location:North Vancouver
Discipline:SuperSprint Enduro Triathlon (swim/bike/run/bike/swim)
Age:Youth (14/15), Junior (16 – 19), U23 (20  – 23)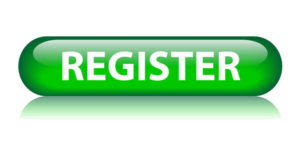 Swim start seeding for the North Shore Enduro will be based on Super Series ranking from UBC + UVIC Duathlon.
Triathlon BC is excited to partner with the North Shore Triathlon to offer the third event in the 2023 SuperSeries.
This years SuperSeries event will be an ENDURO Triathlon. This exciting event will see athletes race against each other through the format of Swim-Bike-Run-Bike-Swim. The bike will be draft legal.
Enduro Format Race Distances:
Swim: 185m (5 laps)
Bike: 2.8km
Run: 1.5km
Bike: 2.8km
Swim: 185m
Schedule of Events:
Monday May 22:
6:00am: Transition opens
6:30am: Race Day package pickup opens
6:30am: Body marking opens
7:00am: Draft Legal race starts
SuperSeries Points Structure
Individual Race Points:
UBC, North Shore, & BC Championship Triathlons will provide 25 points to the winners in each category and gender, on down to 1 point for 12th place.
Super Series Points:
1st – 25pts, 2nd – 20pts, 3rd – 18pts, 4th – 16 pts, 5th – 14pts, 6th – 12pts, 7th -10pts, 8th – 8pts, 9th – 6pts, 10th – 4pts, 11th – 2pts, 12th and beyond – 1 pts
BC Championships Premium Points:
1st – 30pts, 2nd – 25pts, 3rd – 23pts, 4th – 21pts, 5th – 19pts, 6th – 17pts, 7th -15pts, 8th – 13pts, 9th – 12pts, 10th – 10pts, 11th – 8pts, 12th – 6pts, 13th – 4pts, 14th – 2pts, 15th and beyond – 1pt.